Greatest Adventure Greeting Card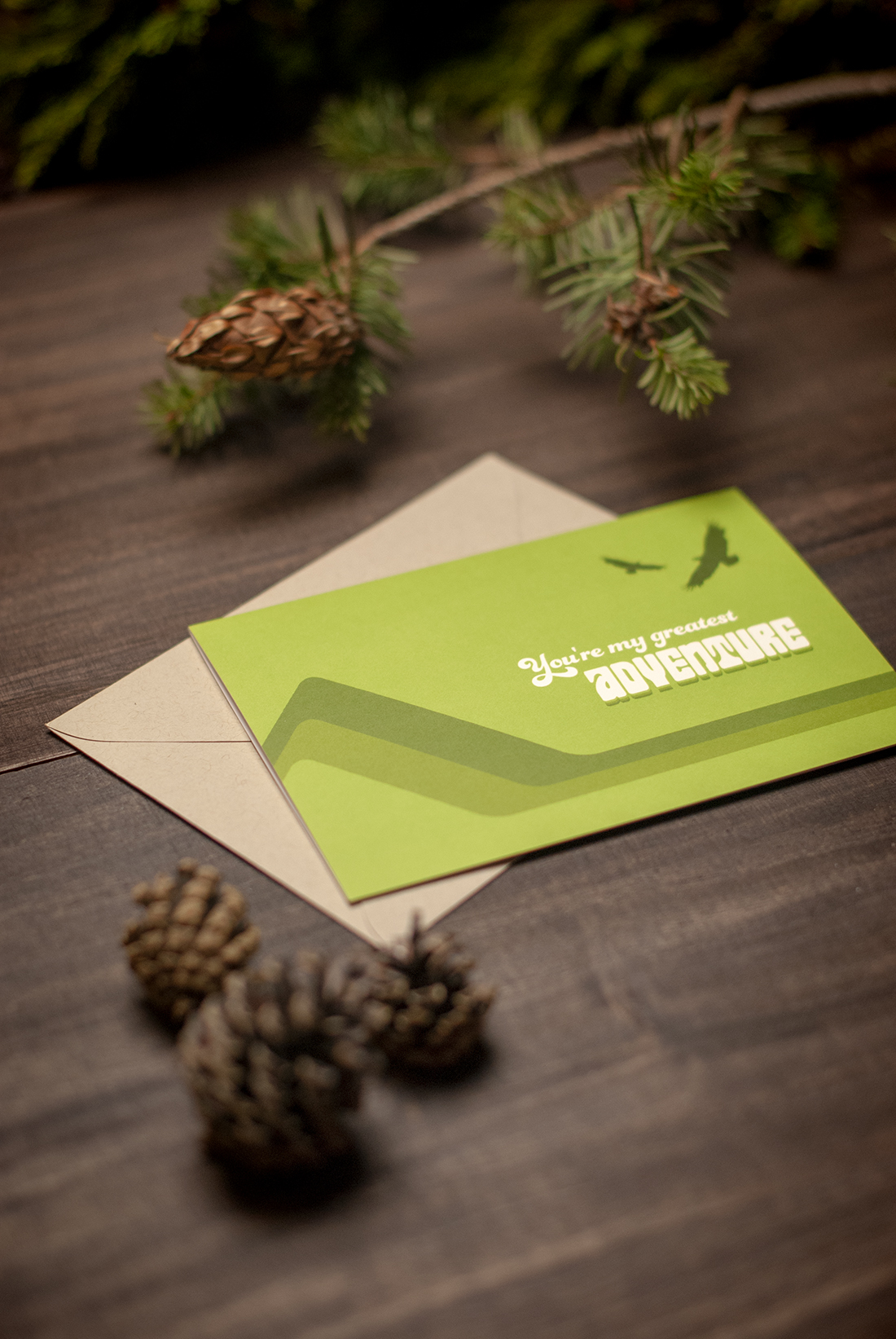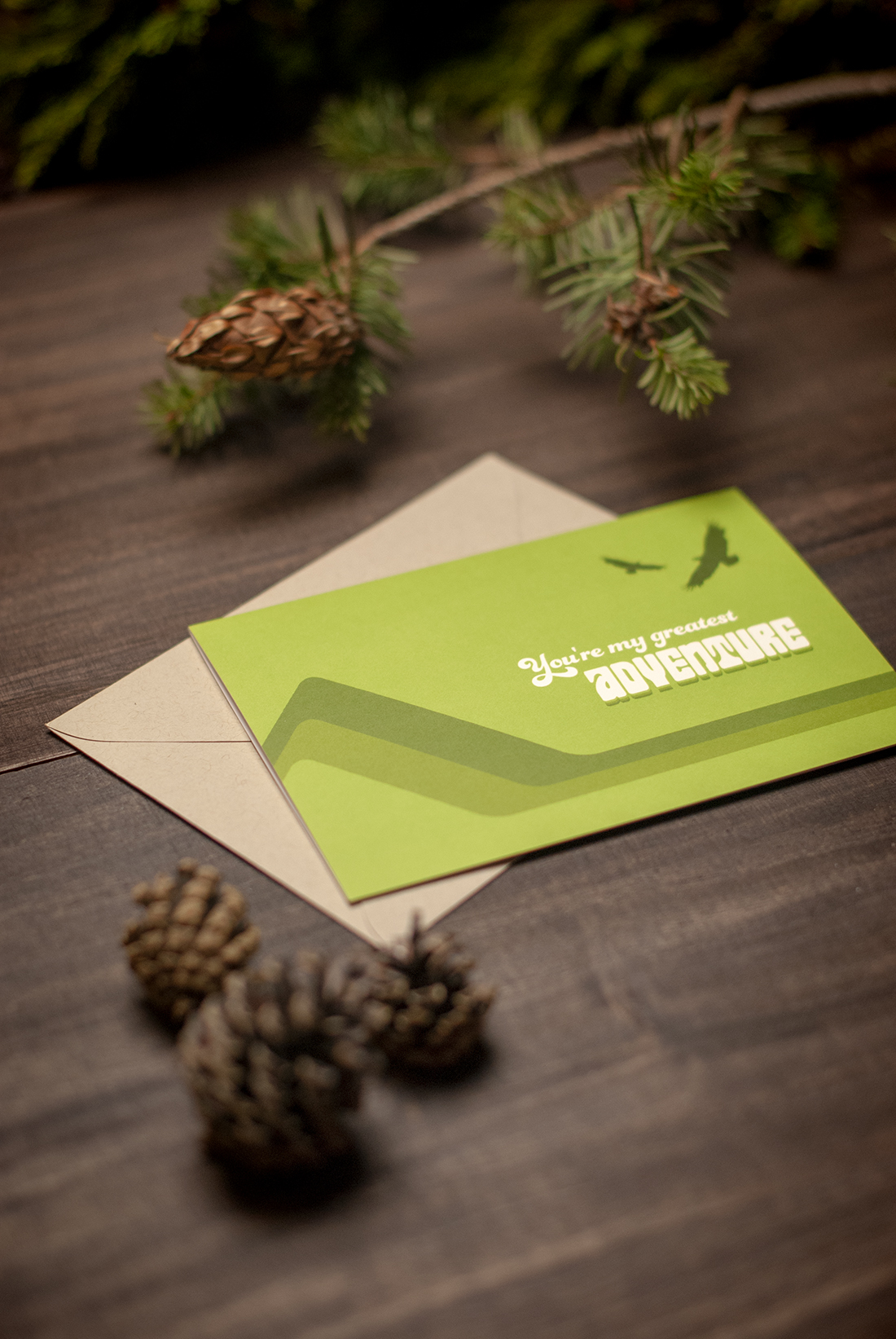 Greatest Adventure Greeting Card
Love is a great adventure. Express your love for your partner and celebrate the journey you've been on with this Greatest Adventure greeting card.

Printed on a high quality digital printing press, using a 4 colour ink process.

Each card is individually scored, ensuring a clean fold.

Details
4.13" x 5.82" (A6) blank greeting card

Satin coated outside, uncoated inside

Printed on thick 16pt, FSC credited paper stock

Includes Kraft envelope

Professionally designed and packaged on the west coast of British Columbia

Designed by me. Produced with the help of a production partner.
© Amanda Weedmark. All rights reserved.
You Might Also Like