Happy Camper Enamel Mug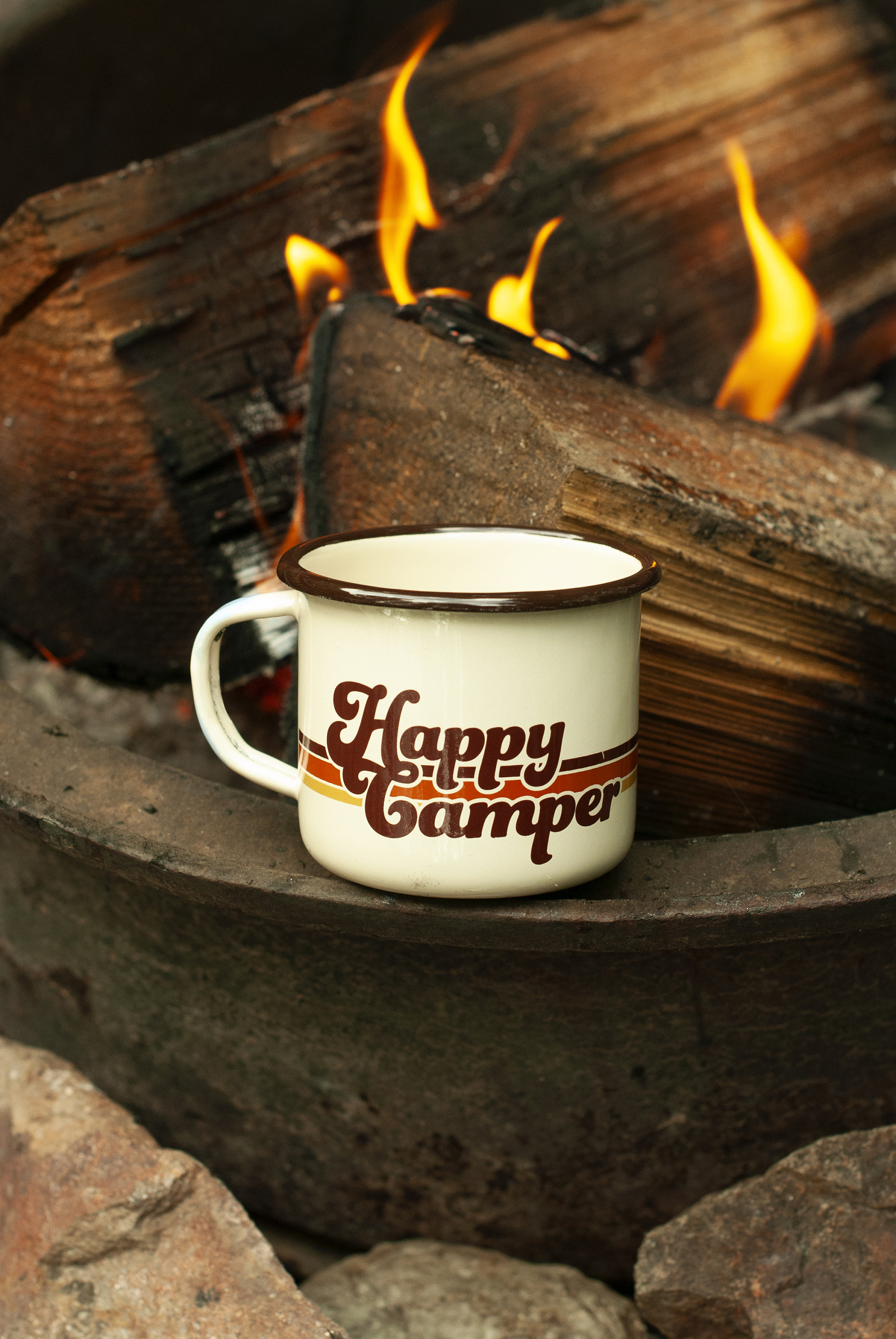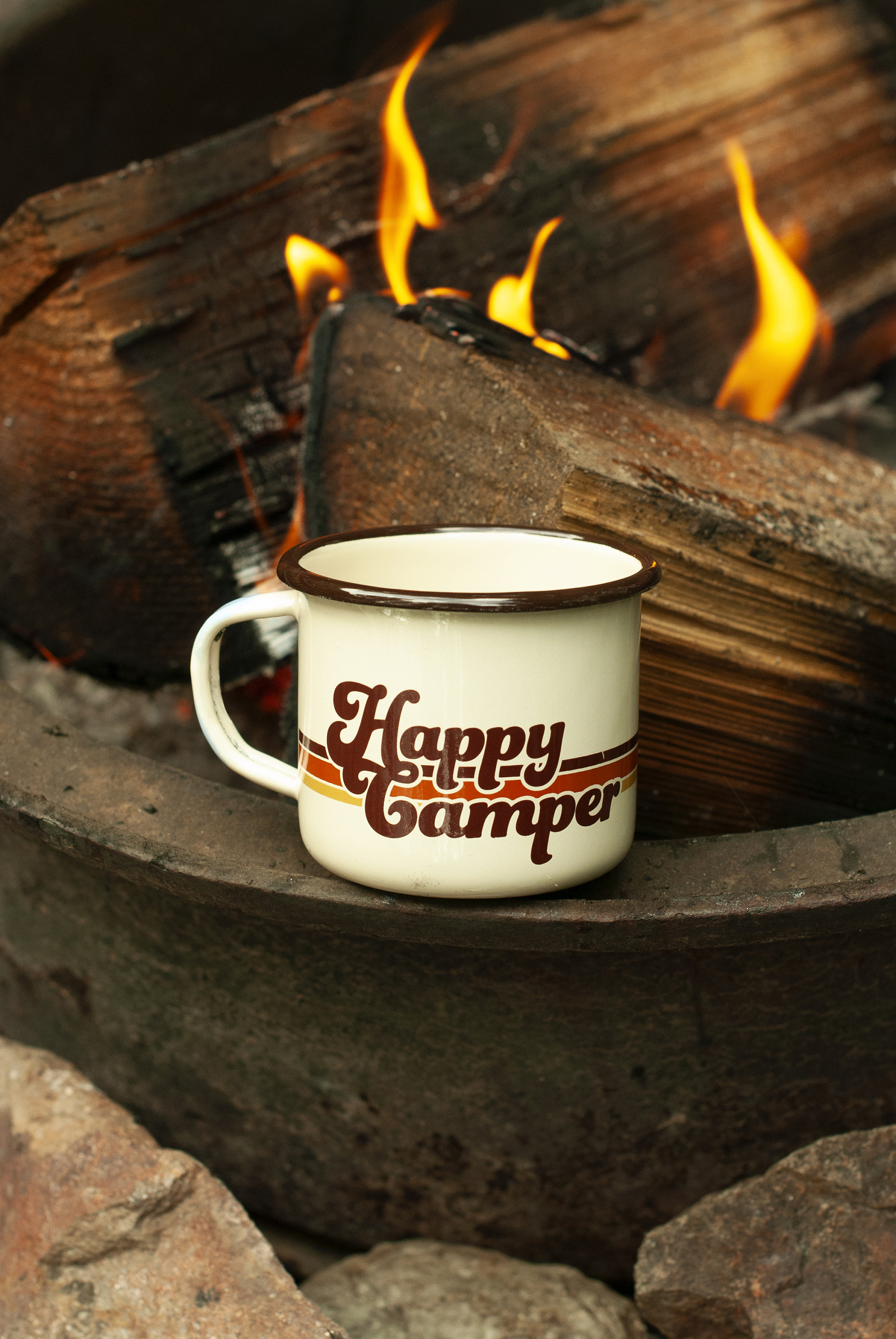 Happy Camper Enamel Mug
Gather 'round the campfire or hang out and watch the sunset on your back porch with this Happy Camper enamel mug.
Authentic enamel mugs are hard to come by so I designed this to look like it was straight from the 70's, for a classic look and feel. Great to hold any liquids from boiling hot to ice cold. Makes a perfect gift for the outdoorsy people in your life.
These are the true enamel mugs that were lovingly HANDMADE by some fabulous people in Poland. Each one has a few small imperfections due to the organic nature of production which naturally aligns with the retro-feel of the mug design.
Materials
Made from lead-free materials.
Certified dishware and 100% safe to eat and drink from. It's really the safest way to eat or drink, as it is a completely neutral surface and doesn't react with any acids in the food. Nor does it contain any harmful ingredients.
Campfire ready.
General Care, Cleaning, & Handling
Enamelware is sturdy but like any piece of enamelware (or dishware for that matter), it can get chipped or dented if dropped, knocked, or mishandled. If you're worried about damaging it, it's recommended using it indoors only and hand wash after each use.
These were made to last generations if you stick to some basic rules:
You can use this mug on the induction cooker, gas, & electric stove, in the oven, the bonfire, dishwasher, fridge, or freezer.

Tea, coffee, and food may stain the enamel. This is natural.

Do not use abrasive cleaning pads or product as it can damage the coating.

Do not use vinegar to clean.

Not microwave safe.

Like any piece of enamelware, mugs can chip if dropped or mishandled. A chip will not affect the integrity of the item.

If enamelware becomes heavily damaged after a period of time, do not use for food or drink. Repurpose as a planter or candle holder.
For full care instructions, please visit my guide.
Details
Enameled steel mug

Cream coloured

350 ml (12 oz)

3.5" diameter x 3"h

100% food safe, lead-free

Designed by me. Produced with the help of a production partner.
Wholesale Information

© Amanda Weedmark. All rights reserved.